WELCOME TO DOWNTOWN SEYMOUR INDIANA!
Thank you for visiting Seymour Main Street! We're a downtown revitalization board that started over 15 years ago to promote, preserve and protect our historic downtown. The Main Street Board of Directors and the City of Seymour have created a climate that fosters economic development in our historic downtown, and we have lots of great incentives for business owners who are ready to fulfill their dream of starting a small business. In the past two years alone, we have given over $100,000 in loans and grants. Be sure to check out our business assistance page to find out more about our façade, awning and signage program and our down payment assistance program. These incentives have inspired growth and in the past 5 years we have had over 25 new businesses locate in downtown Seymour!
Downtown Seymour is a great place to work and play. We have added a new pocket park for family friendly activities, or to play Frisbee with your dog. New park benches are in process for our downtown along with the addition of new bike racks and wayfarer signs to brighten up our city streets. Our downtown hosts more than 65 events annually and we are extremely proud of our growing farmers market, concerts, festivals and monthly picnics in the summer.
Seymour's downtown is not done growing. With plans for artwork, another new park, and several new businesses planning to locate in our downtown, now is the time to join our Small Town with BIG dreams. Simply click on the button below to become a member of Seymour Main Street and join our efforts of promoting, preserving and protecting downtown Seymour.
Seymour Main Street is a Main Street America™ Accredited program
As a Main Street America AffiliateTM, Seymour Main Street is part of a national network of more than 1,200 neighborhoods and communities who share both a commitment to creating high-quality places and to building stronger communities through preservation-based economic development.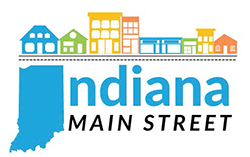 Special Thanks to our 2023 Downtown Champions
& Downtown Seymour Promoter Members
Shop, Dine and Join the Fun in Historic Downtown Seymour Indiana