FUN FOR EVERYONE IN DOWNTOWN SEYMOUR
The Roots of An American Rocker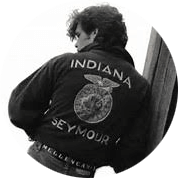 John Mellencamp's past is planted firmly in Seymour and Jackson County. That past comes alive with an audio driving tour, created by the Jackson County Visitor Center. "The Roots of An American Rocker," offers a glimpse of Mellencamp that most people have never seen. The CD features stops at many of John's old stomping grounds and a detailed map of Seymour.
The CD is available for purchase at the Jackson County Visitor Center, 100 North Broadway Street, Seymour, for $13.99. Due to licensing agreements, the CD cannot be shipped outside of Indiana. For information, contact the Jackson County Visitor Center at 812-524-1914.

Scoop the Loop Car Show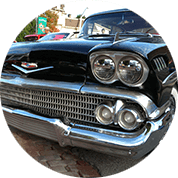 Downtown Seymour is remembered fondly by many as a great place to hang out and show off your car. This tradition is back with Scoop the Loop, come down enjoy the car show and then take your car around the block for Scoop the Loop. There will be Root Beer floats, music and more amazing cars than one person can count. Don't miss this yearly event!
Date: See dates on the Calendar
Location: Downtown Seymour

Oktoberfest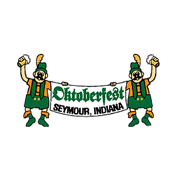 Each year Oktoberfest brings together thousands of people from around the world to celebrate homecoming, community cooperation, and German heritage. The Seymour Oktoberfest offers a diverse line up of live music, performances, and interactive events including the Oktoberfest Parade, Hot Air Balloon Glow & Race, 5K Walk/Run and much more. For more information please visit the website below.
Date: See dates on the calendar
Location: Downtown Seymour
More Info: www.seymouroktoberfest.com

Downtown Shop Around Events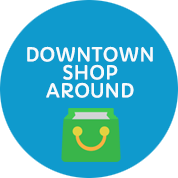 Shop at the downtown shops and get your card punched and then get entered to win a door prize with your completely punched card at the end of the event.
Dates: Please see the events on the calendar

Downtown Trick or Treat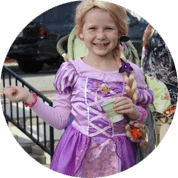 Kids can parade and show off their costumes for a costume parade and enjoy shopping in the well lit downtown area as shop owners give away candy to the kids
Date: Please see the events on the calendar
Location: Downtown Seymour

Christmas at Crossroads
Live reindeer, fireworks, snacks, music & more for kids and a visit from Santa, as we light the Christmas Tree in Downtown Seymour.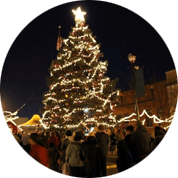 Date: Please see the events on the calendar
Location: Crossroads Community Park